This excerpt from Patient Voices explains  what this project is about…"Just as care in the NHS is free at the point of need, NHS staff carry within them a vast reservoir of expertise and experience that is free at the point of telling: their unspoken, unheard stories of care and caring.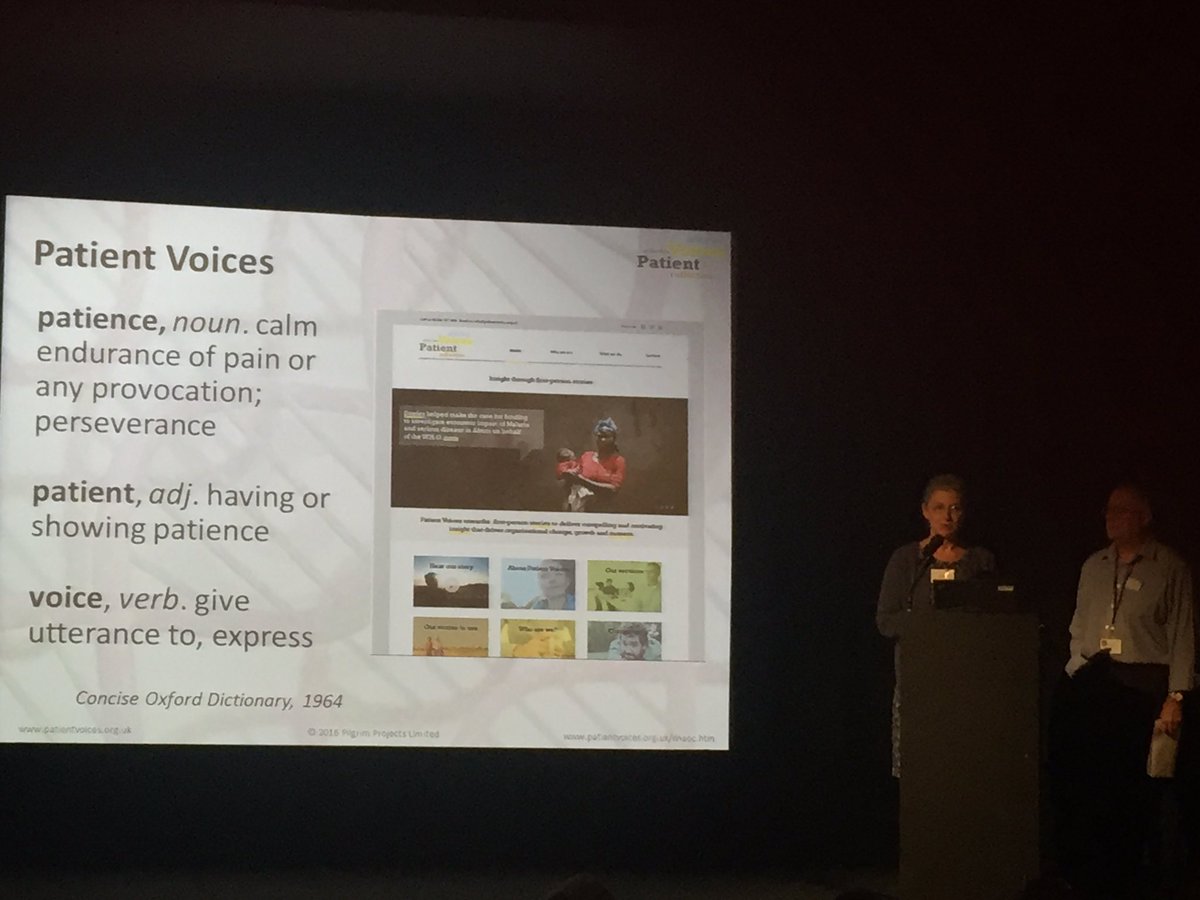 The intertwined relationship between patient care and staff well-being has been likened to the double helix. And so the stories we tell each other are like the DNA of care, transmitting information and shaping cultures, offering learning opportunities and, sometimes, healing.
There is often a cost to gathering these stories, but… as the wonderful Dr. Karen Deeny (Head of NHS staff Experience from NHS England) explains…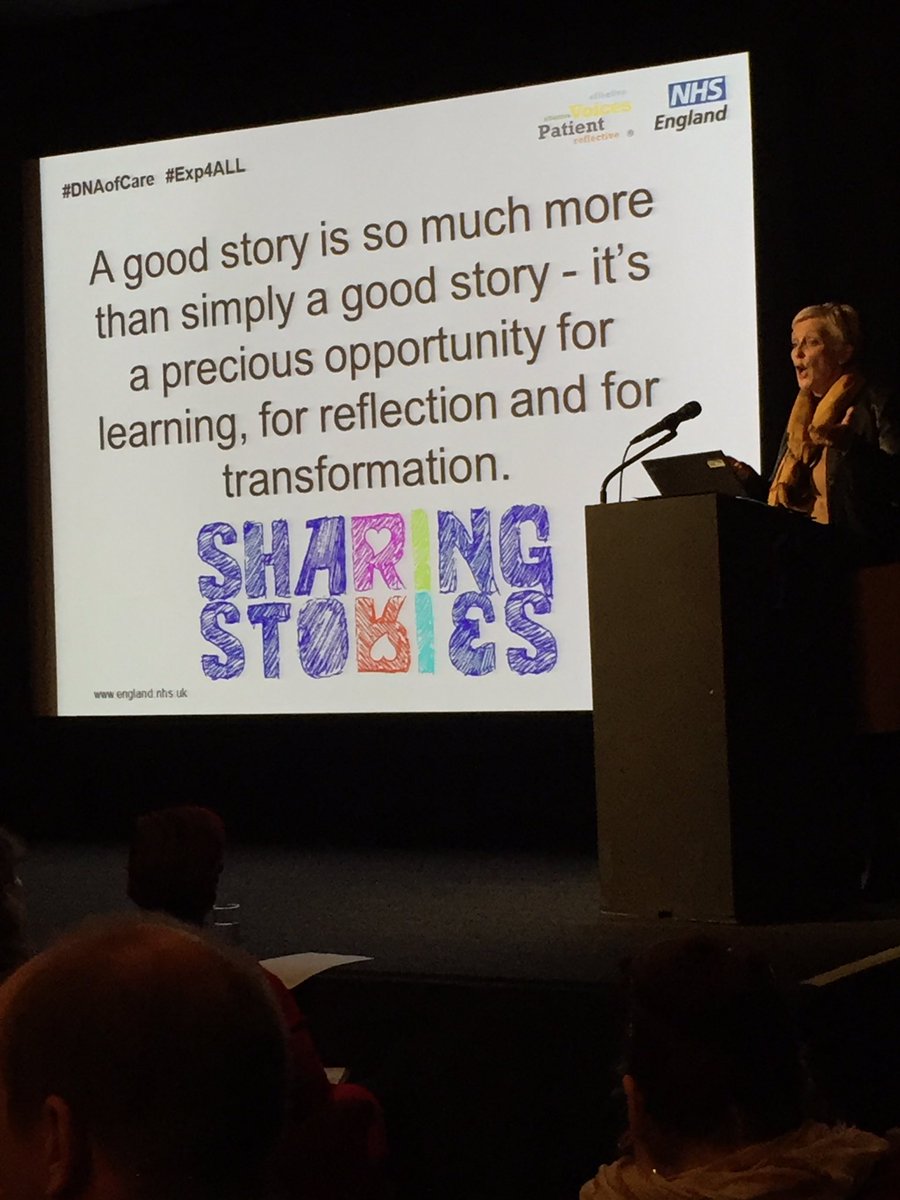 In the first half of 2016, NHS England funded Patient Voices workshops for staff to create their own digital stories about working in healthcare. The intention is that the stories will be used to help other people understand the reality of working in healthcare so we may all learn from experiences, both good and bad; sharing stories in this way helps contribute to healthcare that is safer, more dignified, more humane and more compassionate for everyone."
The #DNAofCare event in London on the 2nd November 2016 was a showcase and celebration of these stories, in a bid to make real change and create new knowledge and understanding within the healthcare services. I really enjoyed the day, made some wonderful reflections and saw some real transformations. I was honored to be there and hear these private, powerful and passionate NHS staff stories shape the DNA of the care that we all give.
We sat in a wonderfully intimate London Cinema patiently waiting to hear the stories and insights from NHS staff in relation to a multitude of clinical and very personal events. The storytellers were able to introduce their stories personally, having created them over a period of 3 days, where they had clearly invested their heart and souls in communicating the greatest joys and pains of their work and their lives as they experienced them.
Thank you for sharing.
Claudia has worked and lived in different countries, and different parts of one country. Medicine, healthcare, cannot save everyone and when death, severe illness or harm happen unexpectedly ,a serious untoward incident (SUI) has to be reported. This is one story of one incident and one team in a hospital somewhere.
This story really shows how an entire team of staff can be directly affected by a patient event. This is really poignant when we look at a case from the 'back door'… the 'locked door' that most of us rarely think of or see. When a patient dies….we are patient and family focused. It perhaps feels selfish or wrong to think of the pain, fear and blame that staff may simultaneously be feeling….Feelings of 'What if'.
Lessons are learnt and improvements are made. But the staff may leave, react poorly or feel unable to go on. They will also be shaken to the very core….their professionalism and competency tested to the limits of idealized 'coping'. Nobody can take
'The magic resilience pill'
for this.
As a midwife, I could personally relate to the story graciously shared by 
Rachel Scanlan
 (
@

rgscanlan
) – There are no words to really add to this deeply emotive story. To me it was actually an experience to be seen and reflected upon in private silence. The respect and dignity of the events shared are highly personal, and yet I know that many midwives will be able to relate to these same thoughts, feelings and experiences. The tenderness described between those involved is truly heartwarming. I can only wish for greater targeted support for those midwives who share these emotionally laborious life experiences in partnership with colleagues and the families they care for. Thank you for sharing this. I will certainly be sharing
this story
in order to drive better outcomes for maternity services and the midwifery profession as a whole.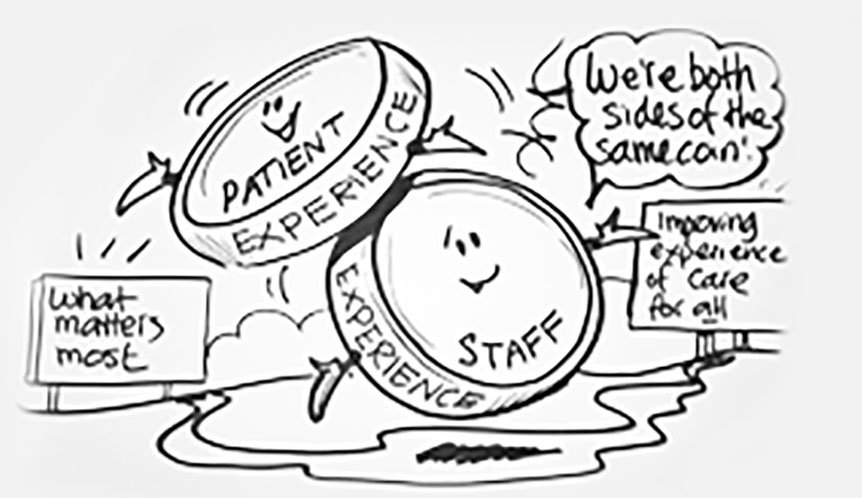 It was poignant that we listened to emotional NHS staff stories on 
#
NationalStressAwarenessDay
. There were many strong messages I took from the day.
Dr. @neilgchurchill on the importance of a positive #NHS Staff experience. "It's not an 'indulgence'…it drives better outcomes!"
Two final thoughts or observations for me were as follows. It was seemingly the brightest and most passionate NHS staff who had been worn down and disenchanted by their NHS workplaces, having been left unheard and unsupported. These bright sparks were then moving into academia where their ideas and talents can be nurtured and turned into really meaningful change. In essence, we are loosing the brightest talent from front line services, as they are told to 'keep their heads down and get on with the job'. This experience resonates with me personally as I too.
Ultimately it is this message that I took from the day…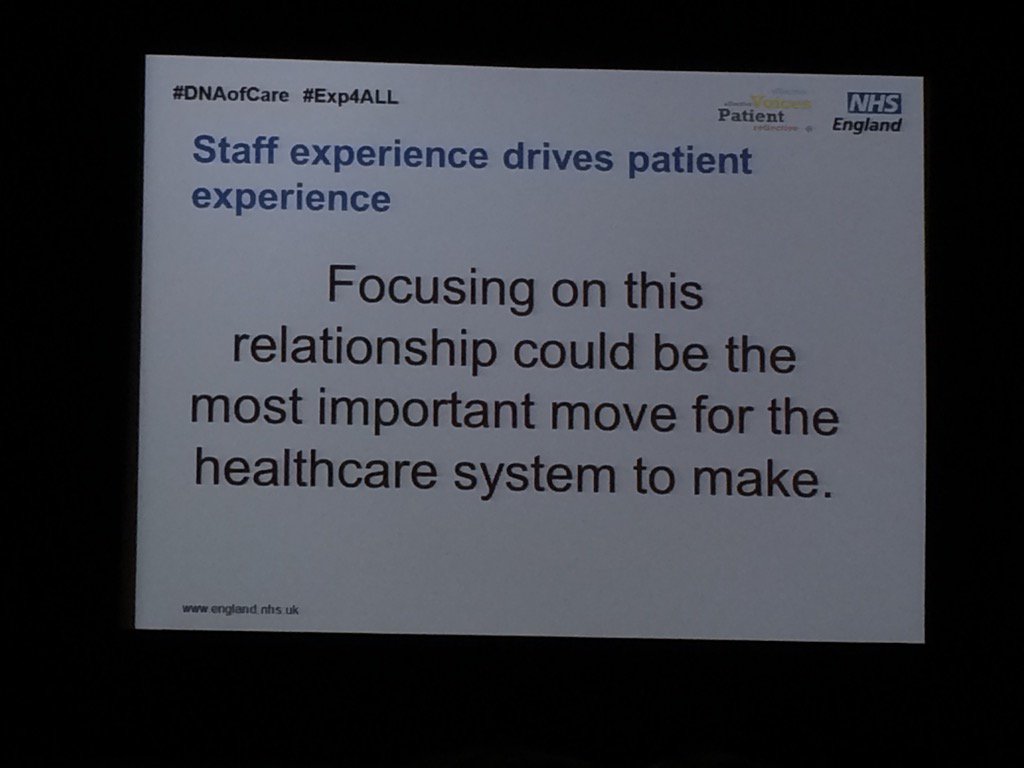 It is also this message that I intend to take forward in my own collaborative work projects. The collaborations and inspired connections that I made at this event makes me ever more hopeful that we will all come together with this shared vision and drive to make things better.
The way we intend to make things better is by focusing on the relationship between the NHS patient experience and the NHS staff experience….the #DNAofCare.
As you can imagine, the Twitter activity on this event was fairly inspiring -> Check out #DNAofCare#Exp4ALL for more reflections from this event…