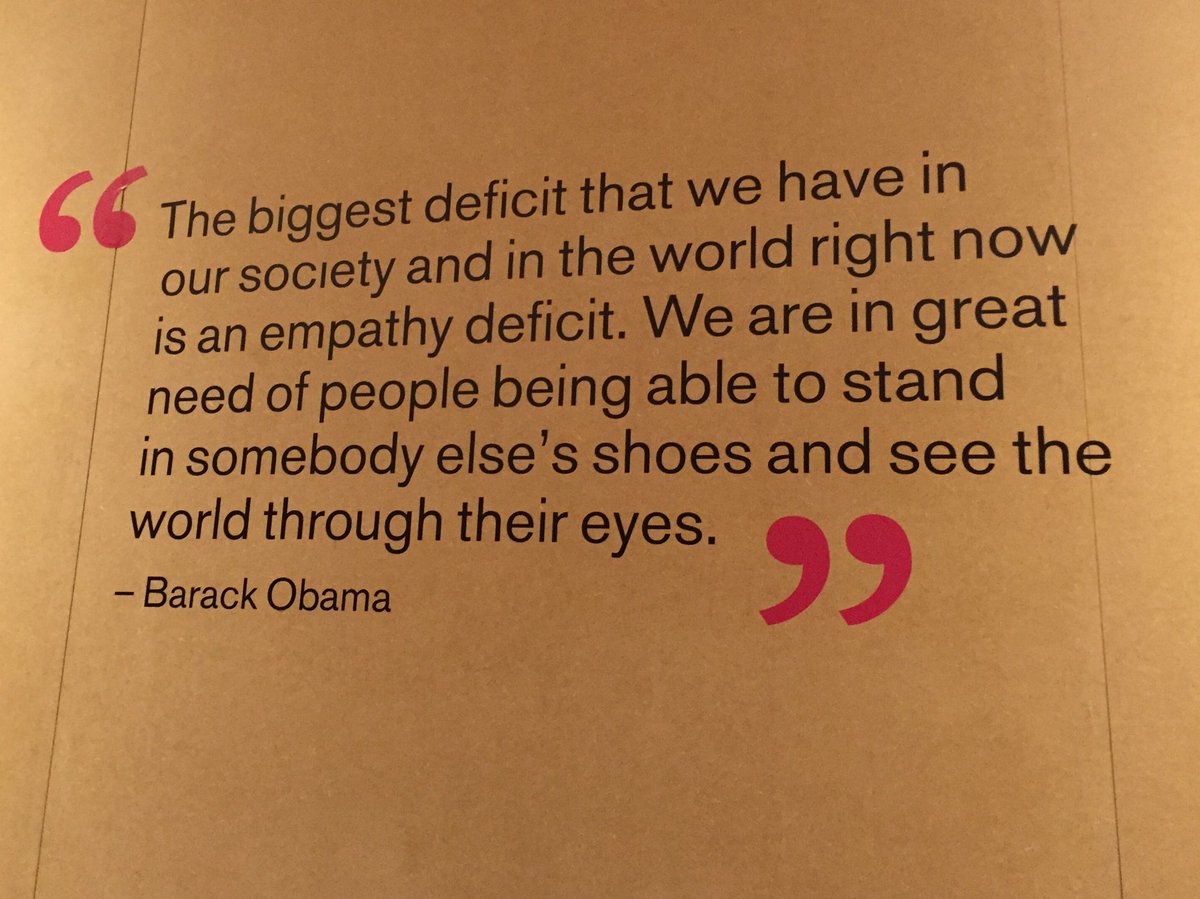 One of the best things I experienced at this years NHS Expo 2016 was the @empathymuseum …where I was invited to #WalkAMileInMyShoes via the @HealthFdn. It was rather strange to be invited into a giant shoe box, but nevertheless… Just like Alice in Wonderland I found myself uttering….'curiouser and curiouser'..
As I wondered in to the cozy shoe box to sit on the sofa, I was asked to put on a pair of shoes.. Theatre shoes…(See below)…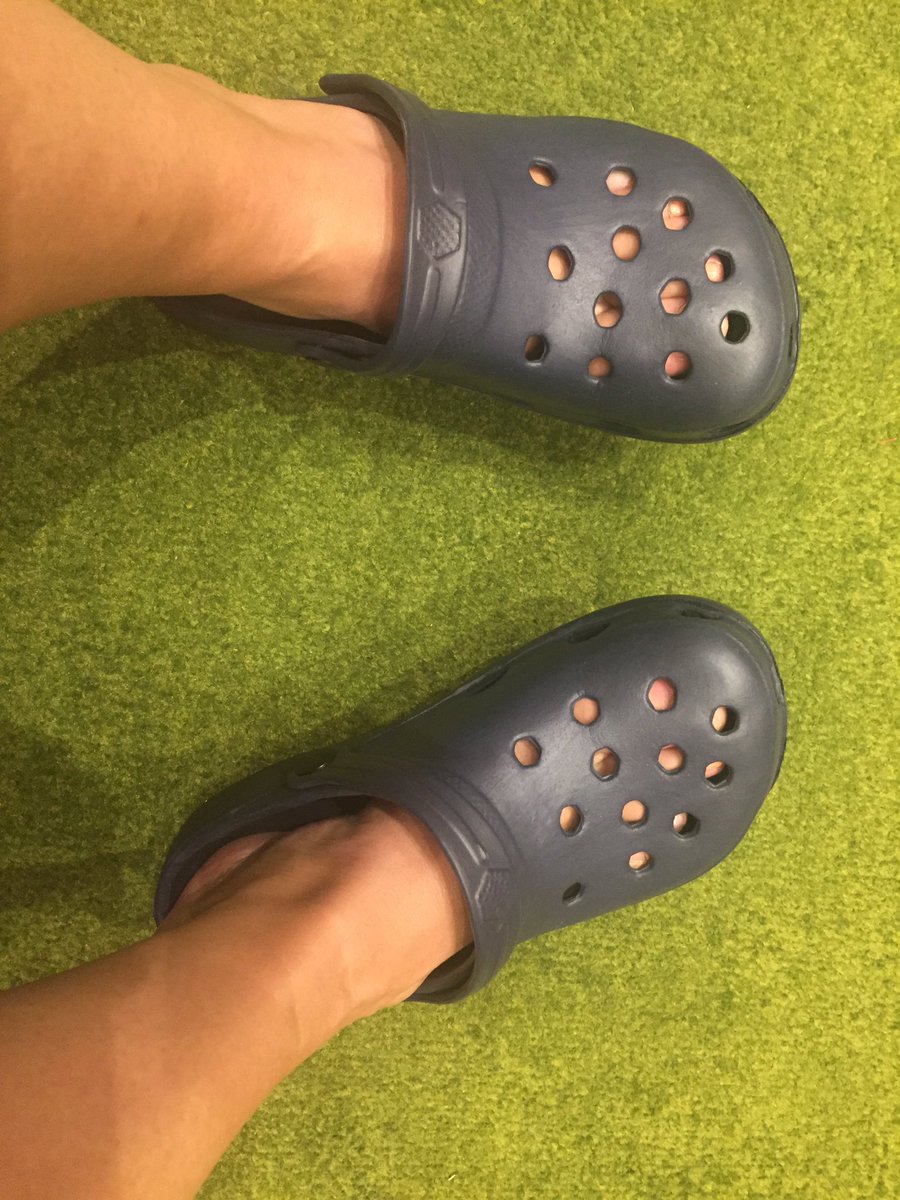 I walked around and listened via headphones to the man who had kindly donated his shoes and his story to this project. He was a specialist nurse working in A & E. He spoke about how he had to face the reality of death at work every day. Not only did he have to do this, he then also had to engage loved ones and relatives in incredibly difficult conversations and help them to make the best decisions in the darkest hours.
This nurse was able to celebrate the incredible gifts people were able to give as organ doners, and see joy in how a family was able to see a part of their departed loved ones go on… All of this was very uplifting…and there was no doubt in my mind that this nurse was indeed a superb example of the profession. However…as I walked on…I found my self wondering whether anyone asked the nurse how he was? How long could he maintain this uplifting approach whilst dealing with death and emotional pain on a daily basis? Would cracks start to appear?
I often see examples of how we celebrate this service and self sacrifice…and to nearly quote Paul Simon… every generation throws healthcare hero up the award charts!.. and so we celebrate this eternal culture of giving. I certainly empathize with this nurse, and greatly admired his approach to his work… He is a hero..but he is also very vulnerable, both psychologically and physically as he continues to give all of himself to provide the best service possible.
My worry is that the more we place service and sacrifice upon a pedestal…the further our heroes have to fall…
As you can see from the film above…this really is an amazing and thought provoking project, as those who visit are asked to write messages to those they now share a new found empathy with.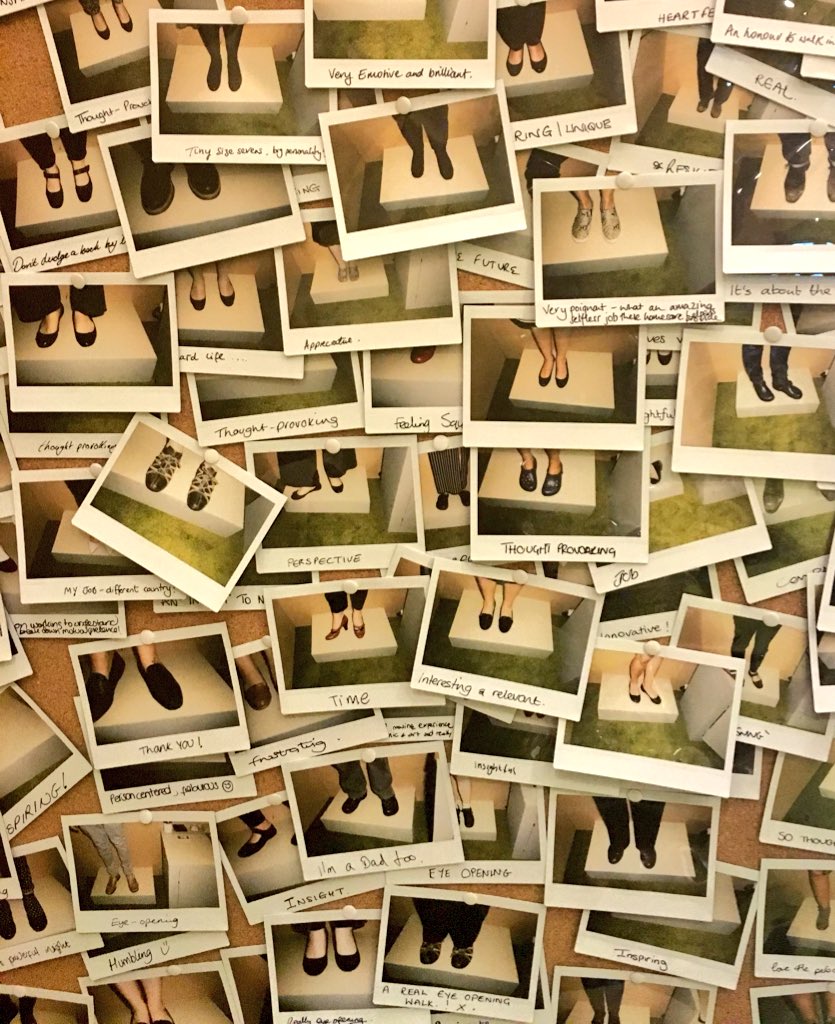 I would have liked to have walked a mile in all of these shoes…and perhaps some day I will have time to…as you can soon also experience this project online here. So as a lasting thought on this amazing project…I would like to repeat my mantra…which is…always be kind to yourselves… and each other….
Until next time 💛💙💜💚❤