Image credit: Scriberia Ltd (@scriberian).
The first week back in January and I am invited by the wonderful becca moore @dr_bjm to share some research thoughts and ideas at the 3rd annual birth trauma study day in London = #birthtrauma18.
First of all..thank you for arranging and facilitating this day. It really is growing in strength and popularity year on year as this topic gathers momentum. You are a true #maternityleader for making this happen. Thank you also to those who participated in such important debates and discussion…and to those supported me to present my work as a new mum (baby Loveday is now 6 weeks old and as you can see….she was able to join her mum on stage 🙂
The discussions that followed on Twitter were also pretty awesome and continue to thrive online. I can see may collaborations being born out of this day…what change may come I wonder? – #BirthTrauma19 will be even bigger and better…that's for sure!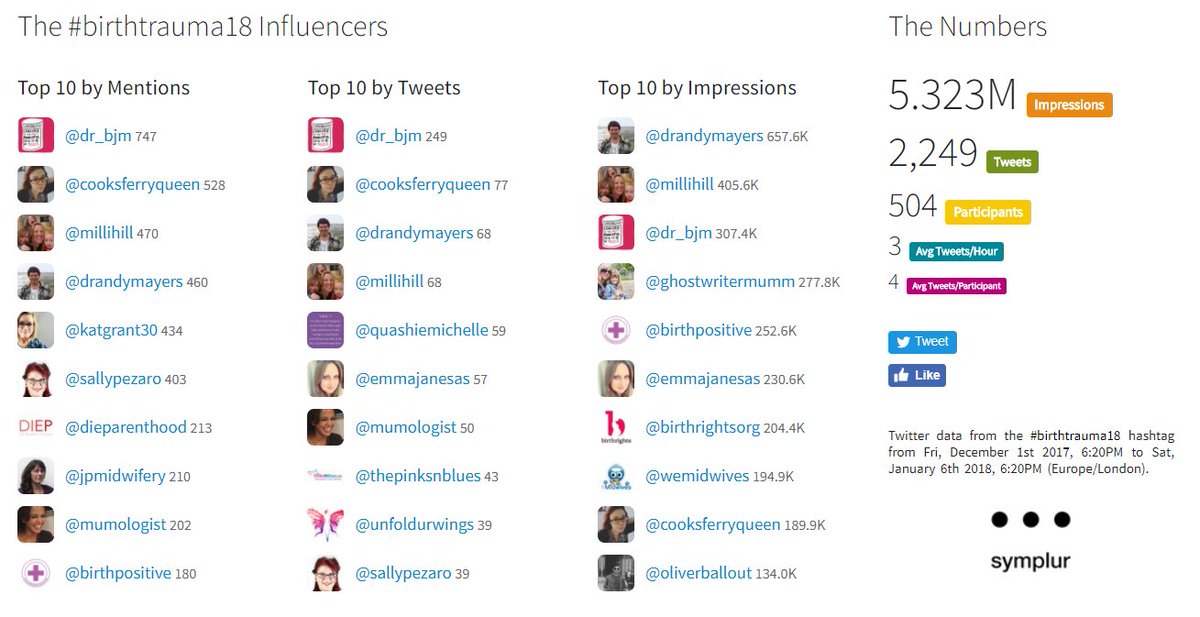 What struck me most about the speakers involved in this conference, is that every one of us was drawing from some kind of personal experience. Our past traumas had been turned into passion…fire and fury to make a change in the world…to make is better for the next person in some way.
"We had turned our wounds into wisdom." – Me
Thank you to those who engaged in my presentation. I was thrilled to share some of my PhD work and the findings of other research studies to raise awareness of psychological distress in midwifery populations. The beautiful images below capture some of the key messages from my slides.
Image credit: Scriberia Ltd (@scriberian).
Image credit: Scriberia Ltd (@scriberian).
Image credit: Scriberia Ltd (@scriberian).
Further statistics around midwives at work can be found here.
Image credit: Scriberia Ltd (@scriberian).
Image credit: Scriberia Ltd (@scriberian).
I also really enjoyed the ethical debates around providing online anonymity and confidentiality for midwives in psychological distress who wish to seek help. You can read the wider arguments for this here. Do you have any further thoughts on this? I would love to hear them!
Once again…Thank you so much to everyone for making this event so amazing. The quote that I believe summed up the vibe in the room was this…shared by @millihill .
"If we can find ways of harvesting the energy in women's oceanic grief we shall move mountains." –Germaine Greer
🎓🌟😀
Overall take home messages…
Tailored care is needed for every family
A healthy baby is not ALL that matters
Good outcomes include good psychological outcomes
Kindness and compassion cost nothing yet can really make a difference
Appropriate use of language can make or break the birthing experience
The power of listening can never be underestimated
We must remember that fathers and wider family members may also be affected by trauma in the birth room.
A traumatic experience is always subjective. What is traumatic for some, may be unremarkable for others.
Mothers can have a positive experience of a clinically complicated birth, or a traumatic experience of a seemingly straightforward birth.
Any past trauma can always be re-awoken
The best care is delivered by a workforce that is healthy and cared for.
If you would like to follow the progress of my work going forward..
Follow me via @SallyPezaro; The Academic Midwife; This blog
Until next time…Look after yourselves and each other 💚💙💜❤