The success of our article published in the British journal of midwifery led to us being awarded 'Highly Commended' status in the category of 'Team Impact Commitment' via 'The Real Impact Awards' hosted by @EmeraldGlobal.
You can read more about that here. You can also download our article for FREE via the link below.
However, following the publication of this article, there were a number of nominations made for me to be awarded 'Midwife of the Year'.
THANK YOU TO EVERYONE WHO NOMINATED ME
On the 13th of February I attended the British Journal of Midwifery Conference and Awards Ceremony. The #BJMConference2019 was an inspiring event with many wonderful speakers. I was espeically gripped by Patrick O'Brien, asked 'Should all women be entitled to a Caesarean section on request?' – You can read more about his point of view here.
I was also in awe of Professor Marlene Sinclair asking 'Is vaginal birth after caesarean section ever normal?'…Spoiler…yes it is! Speaking to Marlene before her presentation, she was so nervous. But she took the crowd by storm and walked away with a lifetime achievement award. So well deserved! Here she is below with Professor Dame Tina Lavender, who was also inspiring when sharing the impact of the new WHO Intrapartum Care guidelines.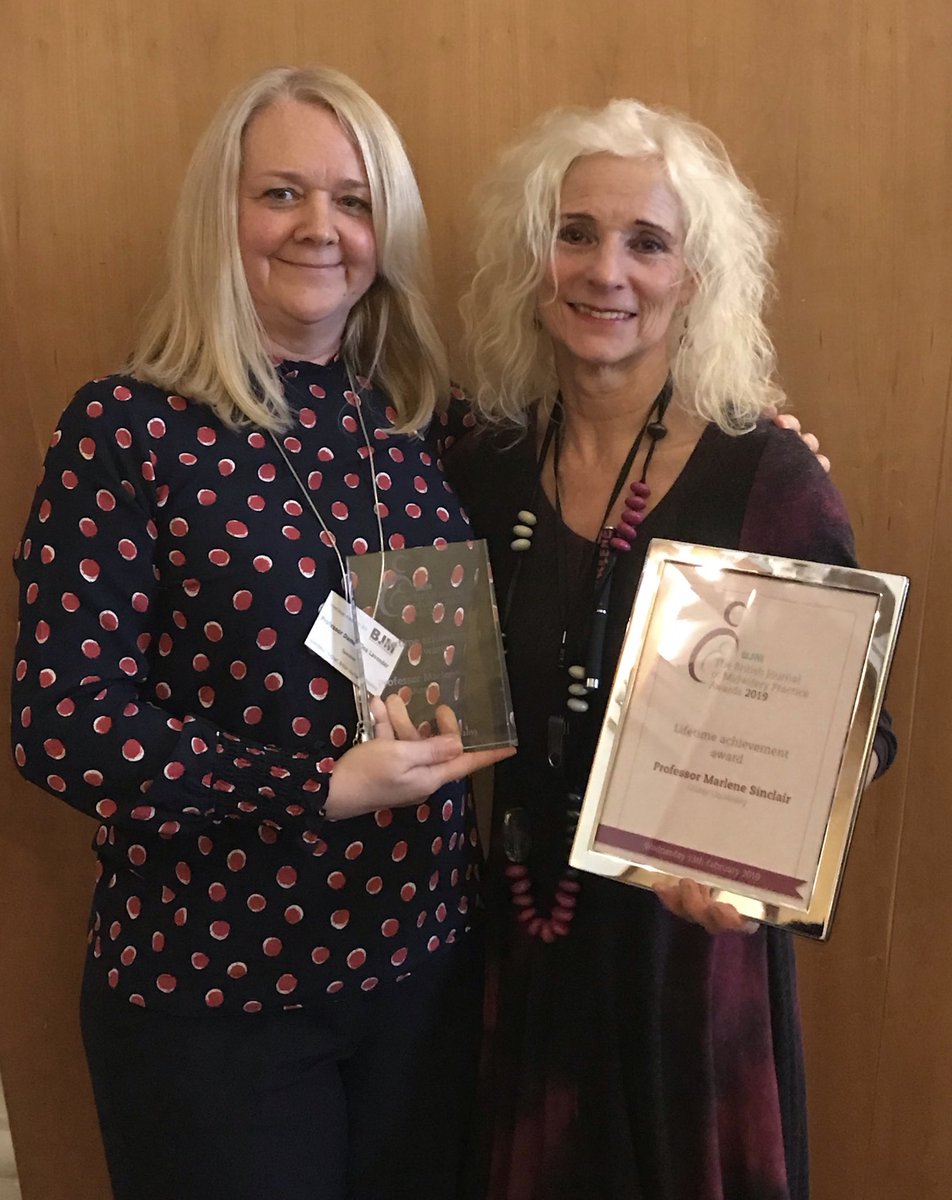 The day was truly inspiring, and a vibe of kindness and compassion towards each other permeated the room. However, the quote I am left with was shared by Marlene. It reads as follows:
"If you want to go quickly, go alone. If you want to go far, go together." ~African proverb.
The awards were equally inspiring, and I came away with a 'Midwife of the Year Award' (2nd place). How amazing is that?!!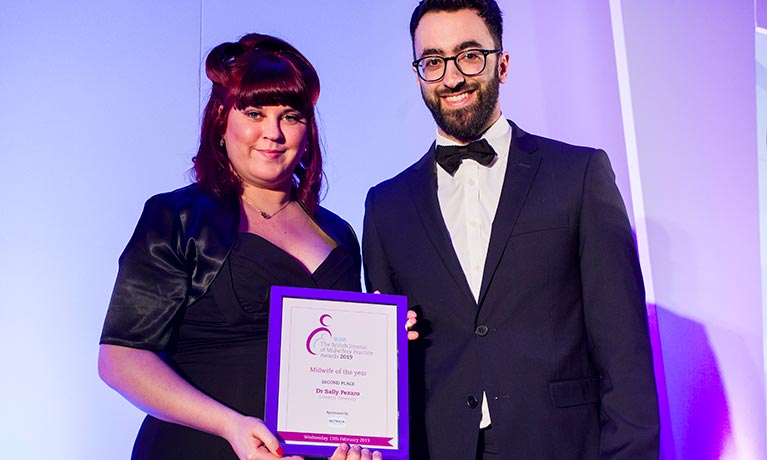 Coventry University also ran two media stories surrounding my success. You can read these HERE and HERE. Thanks to everyone for making me feel special 🎓❤ It really is awesome to raise the profile of our research in this way!
I also wanted to thank Sandra Godley & the team at BBC Coventry & Warwickshire for having me on the radio show 'UpBeat' You can listen to us chat about midwifery, research, #EhlersDanlosSyndrome & more below…
🎓❤😁🎧🔈📻
(I come in at around 12 mins 30 seconds) #EDS
This work has also won us the Wendy Savage Travel Bursary to be presented at the leading and Inspiring excellence in maternity care meeting on 5 March 2019. This event is hosted by the Royal Society of Medicine's Maternity and Newborn Forum, and boasts an impressive line up of speakers including Professor Mary Renfrew, Professor Jane Sandall, Professor Jacqueline Dunkley-Bent OBE and Kathryn Gutteridge. I will also share our work at this event, and will cover it in a separate blog post.
So the spring of 2019 has been a really exciting time for our research, and I am sure that we are only at the beginning of something really exciting! Thank you to everyone who supports us on our way. It is great to celebrate with you all!
If you would like to follow the progress of work going forward..
Follow me via @SallyPezaro; The Academic Midwife; This blog
Until next time…Look after yourselves and each other 💚💙💜❤