On the 5th of May (International Day of the Midwife – #IDM2020) 2020 – The year of the nurse and the midwife, the @hEDStogether team launched new educational tools to support childbearing with hypermobile Ehlers Danlos Syndrome (hEDS) and Hypermobility Spectrum Disorders (HSD). Co-incidentally, May is also Ehlers Danlos Syndromes and Hypermobility Spectrum Disorders awareness month. You can view the online launch of these tools along with our other @GOLDMidwifery presentations here at the GOLD Online Education Midwifery Conference 2019/2020.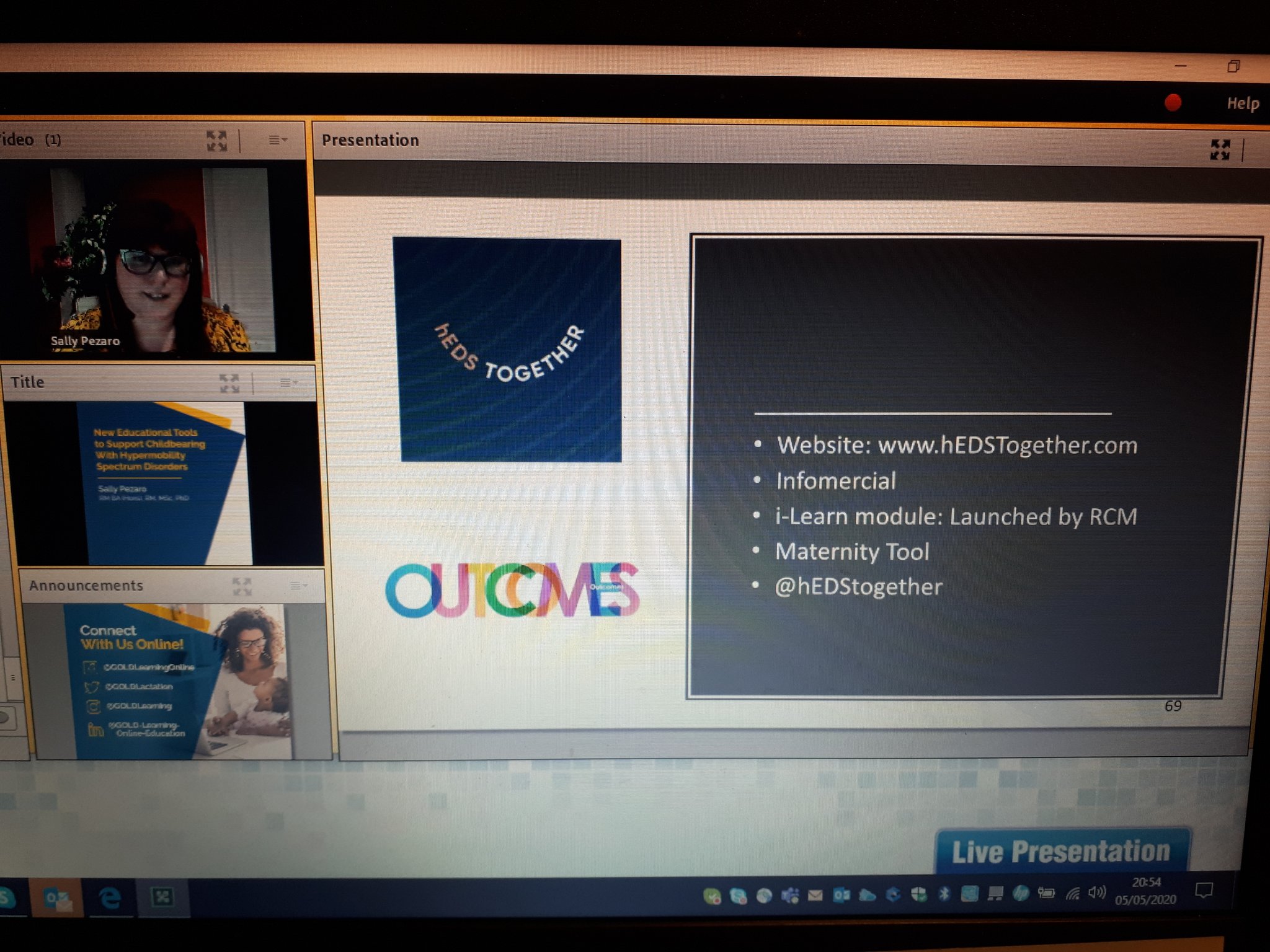 Citation: Pezaro, S., Pearce, G., & Magee, P. (2020). New Educational Tools to Support Childbearing With hypermobile Ehlers-Danlos syndrome and Hypermobility Spectrum Disorders. GOLD Online Midwifery Conference. May 5th.https://www.goldlearning.com/ce-library/all-lectures/new-educational-tools-detail
The final tools comprised:
An i-learn module launched by the Royal College of Midwives to their members (search under the letter 'H' for hypermobility in the online library)
A maternity tool freely available for download and wider use
An infomercial to raise awareness and mobilise knowledge in relation childbearing with hEDS/HSD
We were also able to launch our own website – hEDSTogether.com and keep everyone up to date with the project via @hEDStogether
We have made these tools freely available where possible. You can visit the project page to learn more. If you are using them to create an impact in the world, please tell us about it via the contact pages hosted at hEDSTogether.com.
Useful hashtags to follow on this topic include:
Thanks to everyone who joined us for the launch and co-created these tools in partnership with us!…Let's keep putting our #hEDSTogether via research!
Follow me via @SallyPezaro; The Academic Midwife; This blog
Until next time…Look after yourselves and each other 💚💙💜❤