Criticism and feedback can feel uncomfortable to both give and receive. It can be an awkward exchange, where both parties may be reluctant to let their guard down, concede to oversights, reveal any flaws and relinquish any feelings of responsibility. It can also be incredibly frustrating on both sides.
But lets look at both sides of the coin rationally. Firstly, Why would someone offer feedback?
They want to make something better
They see an opportunity to improve something
They want to help you
They want something corrected
You, or someone else have asked them for feedback
They want to offer you their unique outsider/fresh eyes view of something that you may not be privy to.
These are all gifts, learning opportunities and avenues toward creating our best outputs. Here, we theorise that everyone who offers feedback has good intentions, which some may argue is unrealistic and naive. However, I am personally unwilling to lose out on the potentially invaluable gold dust of feedback for the sake of those who wish to meddle in mischief. The vast majority of those who enter both the healthcare and academic professions do so in order to contribute positively.
In order to feel valued and perform to the best of their abilities, healthcare staff must feel heard. This is the same for those in research. As such, whether we agree with the feedback we are given, it must be heard, examined, considered and then either acted upon or rebutted respectfully.
If you are doing your best, feel passionately about what you are trying to achieve and have worked hard to achieve something amazing, it can be hard to hear that there may be cracks in your work, despite all of your well intended efforts. You are also in the job to give your best and contribute positively. But you cannot know everything…so keep listening to those who have the 'fresh eyes' to see what you may not.
Denial only denies you an opportunity to do better.
Lets look outside the box:
What is going on here?
Restaurant owner:
Wants her food to be good
Believes she has done her best
Defensive and protective about her achievements
Customer & Gordon Ramsey:
Wants good food
Wants mistakes corrected
Wants things to be better
Wants to be helpful and constructive
Has a new 'Fresh eyes' perspective from outside the organisation
The negative response to this feedback could mean:
The customer probably won't return to the restaurant
The customer will avoid offering any further feedback
A missed opportunity to make things better
The expert will at some point back away from offering further assistance
The restaurant may fail to reach its full potential
FYI – These restaurant owners always achieve great things for their restaurants once they listen and act upon feedback
Reflection: Can we apply these roles to some of the roles active healthcare and research? (Including our own)!
Don't despair!… If you get everything right, all of the time, you miss new opportunities to learn
Some of my early academic papers were really very terrible. Some of the work I do now is muddled at first. I make mistakes, everyone does. I am in no way perfect, nor do I alone have all of the skills to change the world. I need help. I welcome help and input from those who can fill in for the skills I do not have and the knowledge I cannot yet see. This is why I welcome feedback and listen to those who raise concerns. In fact I grab every opportunity to do so.
In exchange for this, my work improves, I see new opportunities to thrive, new ideas are generated and collective collaborations make our outputs much stronger. Success.
If I had been steadfast in feeling that because I was so passionate about the work I was doing, nothing could possibly be wrong with it, then I would have missed the chance to create something better. Yes, it used to be frustrating to hear criticism. But this frustration can be turned around.
Once you see that a criticism is not a personal attack, it becomes a welcome guest.
More recently, I had a paper accepted 'No revisions required'. I was worried. I wanted feedback, I wanted changes made, I wanted other people to weigh in on my work and check for anything I may have missed. This is because I knew it would be a stronger paper having been ripped apart and then put back together again….made better.
Everything I have ever done has always been made better when others have offered their 'fresh eyed' feedback. Here are my top tips for making the most out of feedback.
Welcome and invite it
Listen to it, consider it and evaluate it
Let down your defenses (It is not an attack – people want to help)
Feedback on your feedback – Tell them how it was used
Actively search for those who can offer a 'fresh eyed' perspective on your project
Never attack those who offer you valuable feedback (They will avoid doing it again!)
Know that it is OK not to be perfect, you cannot do everything all of the time
Avoid blinkered approaches like 'I know what is best' & 'Nothing can be wrong because I worked so hard for it not to be'.
Offer your own feedback to others – It will not only help them, but it will make you feel good and contribute toward the collective goal!
We all want to be the best we can be. We need to role-model and make things better for everyone. We need to lift each other up with support and praise.
Let go of your defenses and welcome new opportunities for success.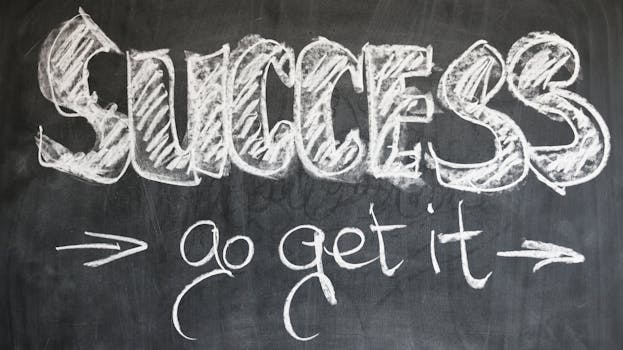 Until next time, look after yourselves and each other 💙💜💚